Community Involvement
Miller Auto & Marine has deep roots when it comes to the Central Minnesota community. Since 1932, our dealership has held a premiere spot amongst St. Cloud businesses and services, and we've always been grateful to be part of this area. The Miller family is from here, our team members are from here, and our customers are from here.
It's part of our culture to pay homage to our community, and we have a lot of respect for Central Minnesota. We find great value in partnerships and collaborations that places the spotlight on the place we call home. We donate time and financial support to over 150 different organizations, local schools, and local individuals in need. Here are some of the causes, organizations, and events we help champion:

Customer Appreciation Days


American Red Cross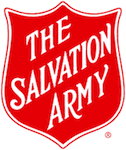 Salvation Army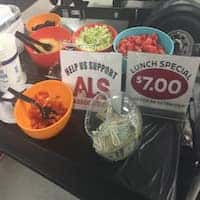 At Miller Auto and Marine, we have a passion for the community we live and work in. We use our time and donations as a way to give back to our city and residents. We have countless sponsorships and involvement in a variety of things. What we wanted to do, is focus our efforts more specifically on something we can make a larger impact in. Every year the Miller Auto and Marine staff get together and choose a Charity we want to contribute to for the year. In 2018, our staff and owners decided to focus on ALS. ALS affects several of our employees, friends and family making it an easy choice.
 
To increase our financial involvement in ALS, we hold an employee lunch in the Plaza. For only $7, our employees can purchase food that was donated by our Owners, in which the proceeds go to ALS locally. Our employees have really gotten behind this promotion and to date, we have seen great participation and have raised thousands of dollars for ALS. We will continue to use our resources to draw awareness to Charities that need the extra help locally.
Search
Find Your Vehicle ×
Search By Keyword
Search By Filters
Saved
Saved Vehicles ×
SAVED VEHICLES
You don't have any saved vehicles!
Look for this link on your favorites:
Once you've saved some vehicles, you can view them here at any time.
Contact
Contact Us ×
Today's Hours:
Sales: Closed
Service: Closed
Miller Auto & Marine
2930 2nd Street South St. Cloud, MN
Phone: (844) 966-8900
https://www.google.com/maps/place/Miller+Auto+Plaza/@45.5473715,-94.1969124,17z/data=!3m1!4b1!4m2!3m1!1s0x52b45fa465eb20b3:0x6adb594d941c4f75
45.5473435 -94.1947084